Thank you to all of our 2020 Summit Speakers!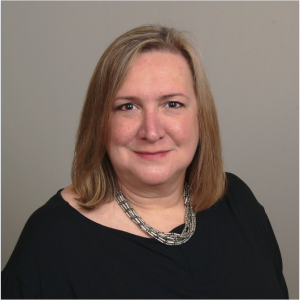 Cindy Bachmann
Cindy Bachmann is the CEO of Innkeeper's Advantage, offering a complete product suite designed for B&B's and small inns. Her company has developed many innovation firsts in the American B&B Industry: The first "cloud-based" all in one website & booking engine, first mobile booking engine and the only company to develop a Google AMP mobile booking engine, first to Link its B&B booking engine directly to the OTA's, first booking engine with automated texting and first to make all customer Websites and Booking Engines ADA compliant.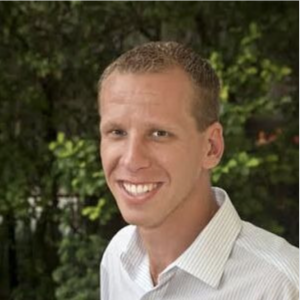 Matt Bare
Matt is from Charleston, SC where he can usually be found running long distances, crafting digital marketing strategies and just generally geeking out. He is the founder of Q4Launch, a Digital Marketing and Web Design company that works exclusively with Inns, B&Bs, Boutique Hotels and Vacation Rentals. Q4Launch has been recognized 3 consecutive years by Inc Magazine as one of the fastest growing private companies in America and as a Top 10 Fastest Growing Company in South Carolina.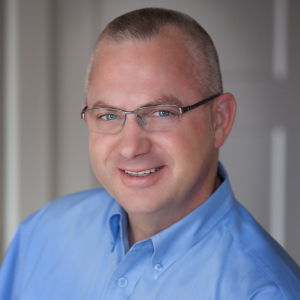 Marcus Berg
Unique Angles Photography was established in 1994 and began in the wedding and portrait fields. In 2008, Marcus made the leap to focus solely on hospitality photography. Becoming a nationwide photographer and receiving many awards for capturing creative images has fulfilled a dream of his. This comes from listening closely to what Innkeepers want and what guests are desiring. Marcus wants each photo to be an invitation, drawing the viewer in to experience that location.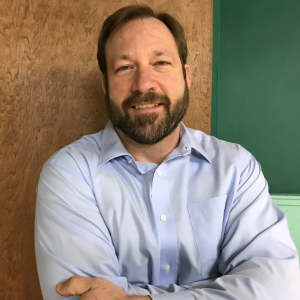 Richard Blum
Blum HD, LLC
For over 30 years Richard Blum has been a leader in the hospitality industry, specializing in operations and management education and training for independent Inns and restaurants. Driving companies and start-ups to success through effective strategic planning, leadership development, and implementation of best management practices. Richard has extensive experience providing strategic direction and consulting in business operations and management.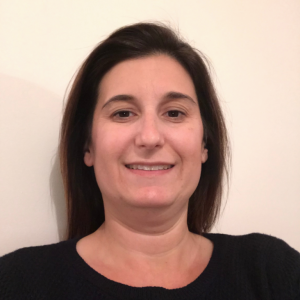 Andrea Bushweiler
In 2000, Andrea, along with her parents, purchased The Lakehouse Inn, a 12 room Inn and 8 cottages located in a summer resort on Lake Erie. Over the past 20 years, Andrea & her family have turned The Lakehouse Inn into a year round business and today the property consists of an 8 room Inn, 4 cottages, a boutique winery, 50 seat farm to table restaurant and full service day spa.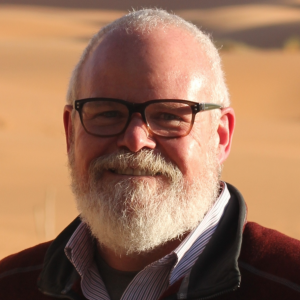 Dan Clark
Dan Clark is owner and Innkeeper of Inn of the Turquoise Bear in Santa Fe, NM. Since acquiring the inn six years ago, Dan has increased revenue over 110%. Prior to Inn ownership, Dan was an HR and Organizational Development executive for 30 years. Dan has presented yield management topics at prior AIHP Summits.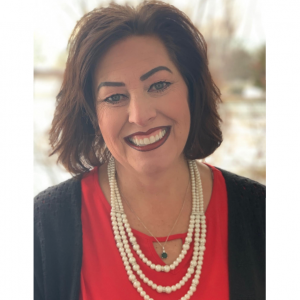 Audra Clegg
In Weddings and Special Events, the process from the initial booking to the big day, are as important to your guests experience and to your success, as the event itself! Providing over 21 years in experience co-managing a mountain lake resort in Idaho, and 15 of those years as Wedding and Event Coordinator, the opportunities for you and your guests to make the entire experience wonderful from start to finish... are within reach! Love what you do... and do it well!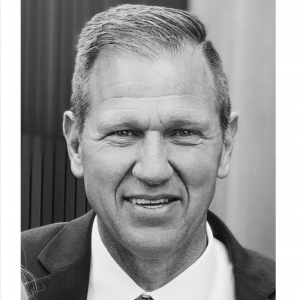 Jeff Clegg
Jeff has been the General Manager of Redfish Lake Lodge for 21 years and the General Manager of Redfish Riverside Inn, Stanley High Country Inn and Triangle C Cabins for 3 years. He manages, owns and operates four lodging properties with a total of 79 rooms/cabins. In addition, Jeff manages 95 employees who work in the lodging properties as well as a full service restaurant, bar, lakeside grill, full destination wedding/catering venue, marina, retail store, public showers/laundromat and horse corrals on the property.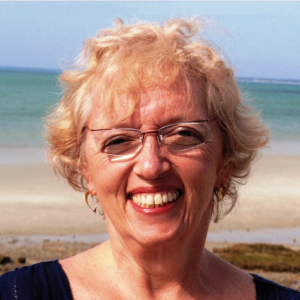 Carol Edmondson
Carol Edmondson owned and operated a 12 room Select Registry Inn for 12 years. Carol and her husband Tom, formed their consulting partnership, Inn Advisors, focused on finding inns for their clients and teaching innkeeping from their own experience. They developed the "Innkeeping From the Innside" seminar providing a comprehensive view of acquiring and operating a highly successful B&B business. Before Innkeeping Carol was a marketing exec with a fortune 500 high tech firm.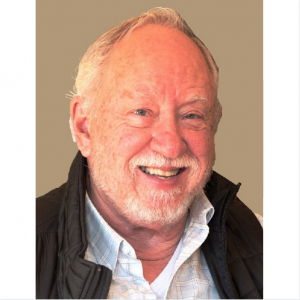 Tom Edmondson
Co-owned the Captain Freeman Inn on Cape Cod for 12 years. Aspiring innkeeper seminar instructor for the last 27 years and Inn/B&B real estate broker since 1994. Currently co-owner, with my beautiful wife Carol, of Inn Advisors, a nation-wide consulting, training and inn brokerage firm.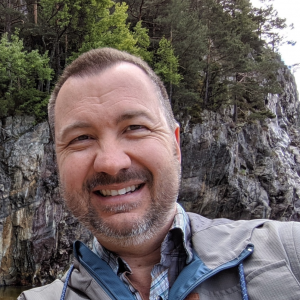 Stephen Fofanoff
With over 25 years of leadership experience working with companies as diverse as Discovery Channel, Wyndham, Macy's and Starwood Resorts, Stephen brings a broad understanding of the guest experience, brand development, systems design, and hospitality leadership to the Odysys team. As a passionate and dedicated leader, Stephen co-founded Art and Soul Enterprises, Inc. to provide management services to inns in the Northwest. He also serves as the VP of Marketing for the Washington Independent Inns Network (formerly Washington Bed and Breakfast Guild).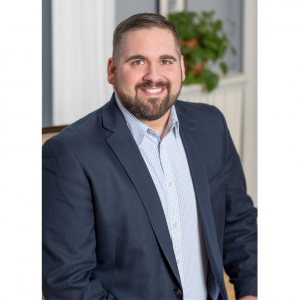 E. Scot Fuller-Beatty
The Chadwick B&B / ThinkReservations
Owner of The Chadwick Bed & Breakfast in Portland, Maine since 2011, Scot also keeps busy as the Director of Sales & Education with ThinkReservations — a leading property management system, online booking engine, and channel manager for the lodging industry. In his role at ThinkReservations, Scot works with customers and teaches at local, state, and national conferences to help educate owners and lodging staff on ways to fully utilize their PMS to make their businesses more profitable, run more efficiently, and how to tackle emerging trends such as yield management strategies, guest communications, and OTA relationships.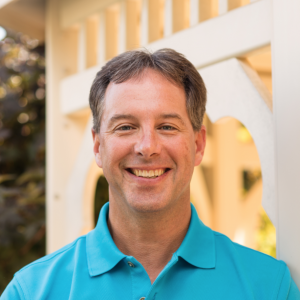 Rob Fulton
After 20 plus years working in the travel and tourism industry in Pennsylvania, Rob accepted the position as CEO of the newly formed Association of Independent Hospitality Professionals (AIHP) in January of 2016. AIHP was formed by a group of seasoned and passionate hospitality professionals. AIHP exists to promote and support the sustainability of independent lodging hospitality properties through networking, advocacy, professional development and progressive business practices.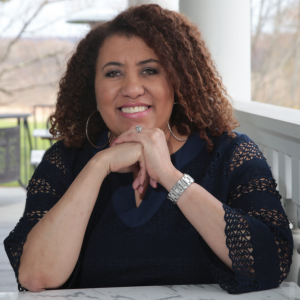 Monique Greenwood
Monique Greenwood is owner and CEO (Chief Enjoyment Officer) of Akwaaba Bed & Breakfast Inns, a collection of upscale B&Bs in Brooklyn, NY; Washington, DC; Cape May, NJ; Philadelphia, PA and a boutique resort in Pennsylvania's Pocono Mountains. The former Editor-in-Chief of Essence magazine is passionate about economically empowering our communities and encouraging others to dream and live on purpose.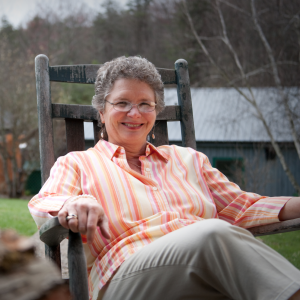 Ellen Grinsfelder
Chief Executive Boards International / Innward Consulting
Ellen and her husband Terry were owners of the Inn & Spa at Cedar Falls for 32 years. They grew their inn from a 9 room B&B, to also include 6 log cabins, 12 cottages, 3 yurts, a full service restaurant, intimate spa and event space. Ellen's primary responsibility was working on the business for its successful growth and development. She participated in boards, committees and CEO forums. Ellen believes you must seek help and support outside of the business. She looks forward to sharing her insight and wisdom with you.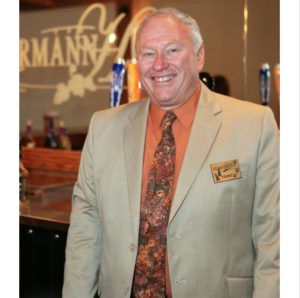 Terry Hammer
Terry and Peggy Hammer have been innkeepers for 25 years, growing a 5-room Inn into 20 rooms, a wedding venue, and spa services on two properties that will gross about $3 million in 2020. He's made many presentations at lodging conferences and specializes in giving innkeepers a specific plan to make their operations the best ever by sharing every facet of how Hermann Hill continues to evolve in our changing and competitive environment.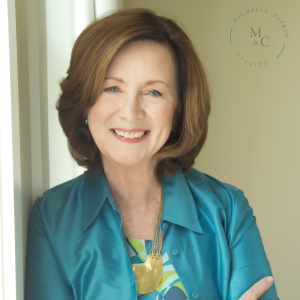 Linda Hayes
ijk Partners, LLC, an affiliate of The B&B Team
For over 40 years, Linda Hayes has been creating experiences for others. Schooled as an interior designer, her career includes work in corporate America as a designer, facility manager, and a market sales manager for a Fortune 500, all before creating a successful lodging property and restaurant in Virginia. These experiences are the basis for Hayes' consulting work over these past ten years since selling her inn and restaurant.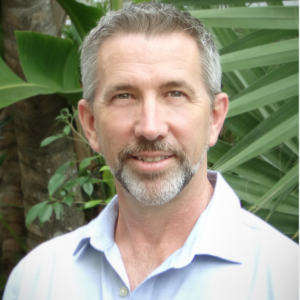 Paul Hayes
Paul has over 34 years of hospitality experience including 20 years managing a 70-unit, professional, vacation rental company in Key West, Florida. Paul has worked tirelessly for the VR industry instituting its legislative lobbying program at the Florida Legislature while serving more than a decade as President of the Florida Vacation Rental Management Association. Paul, along with husband Dean Carlson, owned and operated a 9-room B&B in Key West for 20 year. Paul is also the principal broker of a small, boutique real estate company in Key West.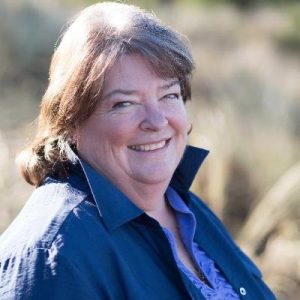 Debi Hertert
Short Term Rental Association, Portland
Founder and Past Chair of Host2Host.org, a non-profit trade association for short-term rental hosts. Host2Host offers education, advocacy, and community to our growing number of home-sharing hosts. We share our expertise with each other in a number of formats and supportive services, including conferences, vendor fairs, meetups and most recently HostFest 2019.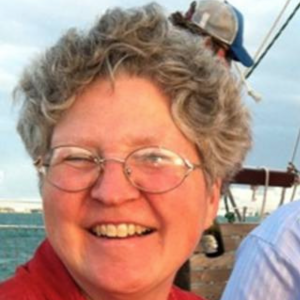 Kathy Hiatt
Kathy is the co-owner of the historic Bottger Mansion of Old Town in Albuquerque, NM. Along with Steve, Kathy has been operating the B&B since 2004. She is always looking for ways to enhance the guest experience, smooth processes, save time and improve communications. Guests want independence and flexibility in addition to an unforgettable experience.
Steve Hiatt
Steve is the co-owner of the historic Bottger Mansion of Old Town in Albuquerque, NM. Along with Kathy, they have been operating the B&B since 2004. They are constantly looking at ways to improve the guest experience by providing unique New Mexican influenced breakfasts, curating different guest experiences and creating processes that allow the guest to have as much independence and flexibility as possible while striving to maintain the quality of the experience.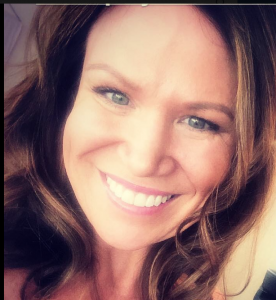 Janice Hurley
Janice Hurley is a 17-year veteran of the B&B industry. She began her career in the B&B industry with BedandBreakfast.com in 2002. She has worked with thousands of properties around the world helping them gain exposure to the B&B traveler. From 2012-2014 she managed a 12 room inn and event center in Central Vermont and it is her passion for the industry that continues to bring her back again and again. She is honored to be leading the team at bnbfinder as the General Manager bringing direct bookings to B&B's & Inns around the country!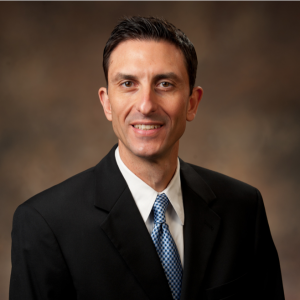 Mark Jaronski
Mark is a veteran marketing professional and tourism/hospitality leader. Prior to joining Select Registry, Mark served as vice president of Global Communications for Visit Orlando, the official tourism association of Central Florida. Before that, he held various leadership roles for nearly 20 years at The Walt Disney Company. Mark is an MBA graduate of The University of Florida, and former chairman of the U.S. Travel Association's Communications Committee.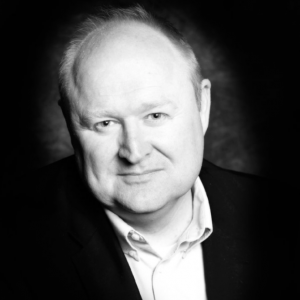 Durk Johnson
Durk is currently the Executive Director of VRHP, a national organization that specializes in housekeeping, maintenance, and laundry principles and procedures. He is also is a back of the house consultant that specializes in helping companies with efficiency and productivity.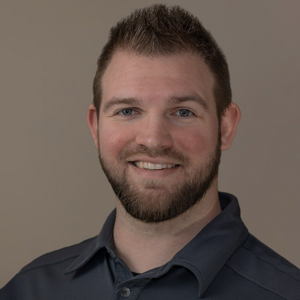 Kory Klopp
Kory is an Award Winning Designer with a passion to deliver beautiful results that drive the guest experience. With a background in theatrical design Kory has the expertise to deliver professional results in the hospitality industry. To live a creative life, we must lose our fear of being wrong.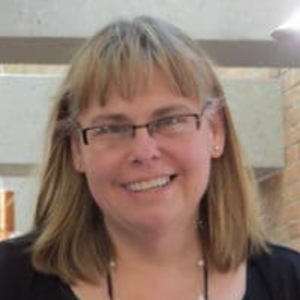 Lisa Kolb
In 1996, after almost a decade of solely working in the corporate world of software development and design, Lisa moved to Colorado Springs to open a Bed and Breakfast with her husband Mark. In January of 2002, Mark and Lisa formed Acorn Internet Services, Inc. Acorn IS is currently providing service for hundreds of satisfied digital marketing clients. Acorn has made it their mission to support our industry and their innkeepers via legislation for better treatment by Google, OTA, and ADA lawsuits. Knowledge is your path to success!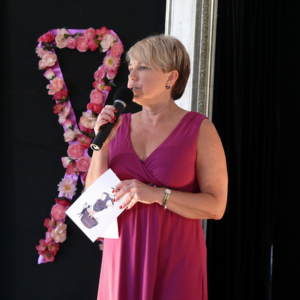 Lucy Lewand
Lucy has been a full time innkeeper at her family's Camellia Inn in the heart of Sonoma Wine Country for over 30 years. Jumping on the wellness trend, she turned her television room into a massage room, added "healthy" amenities, and uses packages emphasizing relaxation and local activities to increase website traffic and bookings.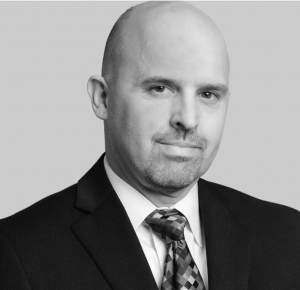 Sam Lillard
Samuel Lillard is a partner in the firm's Columbus office. His practice focuses on general employment litigation, arbitration, and mediation. Samuel is a seasoned litigator with over 20 years of experience in representing employers in all Ohio and federal courts, as well as a number of regulatory agencies
Samuel is also an allied member of the Ohio Hotel & Lodging Association, and a frequent lecturer to the hospitality industry on various employment topics, including public accommodations under the ADA.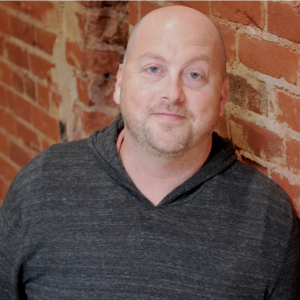 Ben Lloyd
Ben Lloyd is VP of Strategy & Customer Success at Odysys, a complete marketing solution for hospitality professionals. At Odysys, Ben is responsible for creating solutions that provide innkeepers with a roadmap to more commission free bookings. Ben's deep background of over 20 years of search engine marketing and optimization includes selling his digital marketing agency. Ben is also host of the InnSpeak Podcast.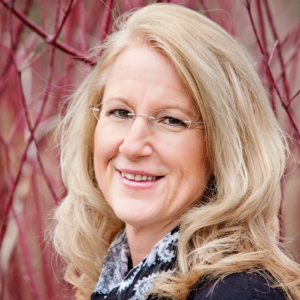 Nancy Malikie
Gibson Mansion Bed & Breakfast
Nancy & her husband, own/operate Gibson Mansion Bed and Breakfast. In 2001 they purchased a 1903 Victorian that had been relocated and left vacant and turned it into a 4 room B & B. Nancy worked full time in the medical field and assisted at the B&B. In 2007 Nancy resigned from medicine to be full time in the B&B, taking the business to the next level, including weddings and events.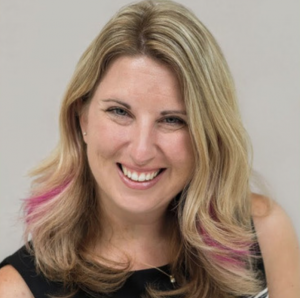 Tyann Marcink
Branson Family Retreats / Missouri Haus / Touch Stay
Tyann Marcink is considered a leader in guest experience in the vacation rental industry as both a host and a photographer. She teaches marketing, best practices, and workflow as co-creator of the VR Mastered Vacation Rental Boot Camp, is a sought after property photographer, has hosted over 10,000 guests in 12 years at her 6 vacation rental properties in Missouri, and is the Community Ambassador for Touch Stay digital welcome books.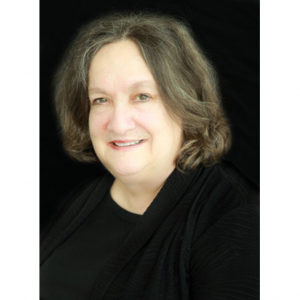 Barbara Marcus
Barbara Marcus is the Human Resources Director for Visit Albuquerque, the destination marketing organization for the City of Albuquerque, and the immediate past State Director for the SHRM New Mexico State Council. Barbara's career in Human Resources spans over 25 years. She has taught preparatory courses in HR certification and was honored to be asked to be an exam writer in 2014. She was also one of the first 500 human resources professionals to become certified as a SHRM Senior Certified Professional (SCP) through the new SHRM certification program.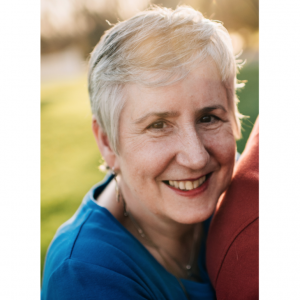 Yvonne Martin
Yvonne Martin has been the innkeeper of The White Oak Inn in Danville, Ohio for more than 27 years. She is also one of the 8 Broads in The Kitchen and a contributing author to their three published cookbooks. She and husband Ian are the masterminds behind the inn's special events and packages, including elopements, murder mysteries, Oakstock, and Spring Nature events.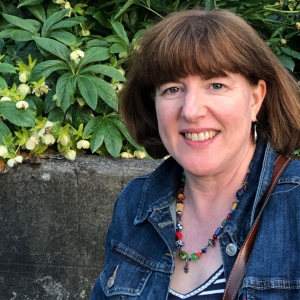 Julie McAferty
Julie McAferty has owned her Seattle B&B, Greenlake Guest House, for over 15 years. She is a self-described "Association Cheerleader" who is immediate past President of the Washington Independent Inns Network and currently serves on the board of the Washington Hospitality Association. Partnering with others and sharing ideas to accomplish the bigger things have been keys to success for both her own inn and for the success of her state's association.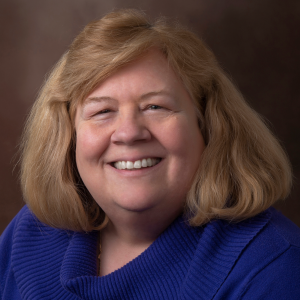 Patricia McCauley
For over 24 Years Patricia McCauley has been helping Innkeepers build their website and marketing presence. She will help you understand how Google My Business (GMB) has become a business professional's secondary website. It's the primary starting location for Google Maps and Local listings on your guests' phone! Learn how you need to work GMB to optimize and attract website visitors.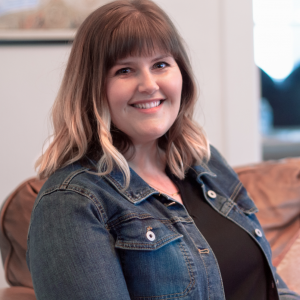 Megan McCrea
Megan McCrea owns and self- manages a small group of 5 traditional short-term rentals and 1 extended stay, Nashville Vacation Homes. In addition to her own rentals, she also offers interior styling and consulting services to fellow owners and property managers through her company, The Hospitality Creator. She is also the President of the Nashville Short Term Rental Association (NASTRA).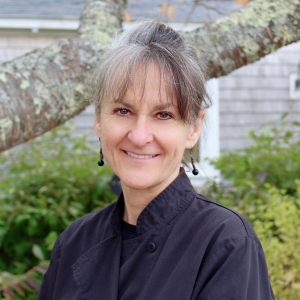 Laura Moskwa
Laura Moskwa began her hospitality career in 2017 with the purchase of The Bradley Inn. Her love for cooking and entertaining plus the constant drive to be busy made owning an inn and restaurant a good fit. Laura must eat Gluten Free so is very aware of food handling and preparation requirements when serving guests with allergies to preferences; she cooks breakfast daily and fills in for dinner service.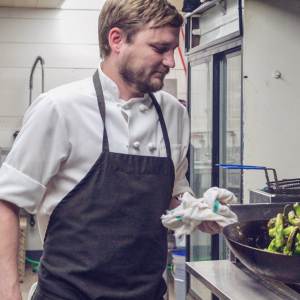 Ross Moskwa
Ross Moskwa attended The American Art Institute, International Culinary School and the CIA. Ross has varied experience from working at a deli to Sous Chef at a high-volume restaurant to Head Chef at a fine dining restaurant. He chose this career path based upon a diagnosis of Celiac Disease which required him to eat Gluten Free. He has served many guests with allergies to food preferences and is adept at proper food handling and preparation.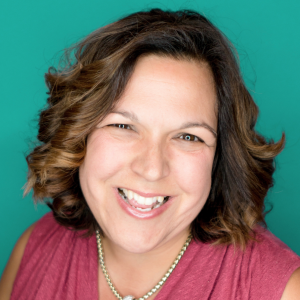 Julie Pankey
Julie Pankey brings over 25 years of experience as an internationally recognized spa director and consultant, contributing to the success and development of numerous brands within the health, wellness, spa, and tourism sectors. Julie created The SpaHive Community to connect spa and wellness professionals through a private online community, education sessions, pop boutiques and special events. Julie's passion is helping business owners achieve their highest level of desired success and providing consumers exceptional spa and wellness experiences.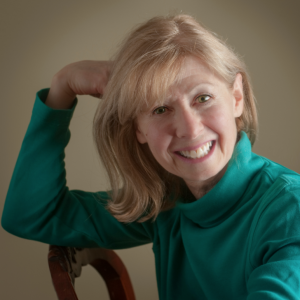 Joanne Pearson
For over 25 years, Joanne has specialized in creating evocative images of interiors, exteriors, lifestyle, food and travel. She brings to life the experience of a stay at her clients' properties. No detail in the composition, lighting, staging and styling of each room is overlooked. With clear communications prior to the shoot and throughout, she keeps the planning, shooting and delivery of beautiful images that will sell an inn stress free for her clients.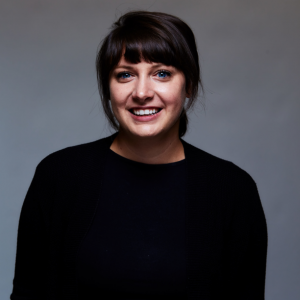 Lyse Perrigo
Lyse Perrigo is a Business Development Senior Associate for STR. STR provides clients from multiple market sectors with premium, global data benchmarking, analytics and marketplace insights. Founded in 1985, STR maintains a presence in 15 countries around the world with a corporate North American headquarters in Nashville, Tennessee, and an international headquarters in London, England. Lyse serves as the team lead for strategy and growth in the unique lodging sector. Along with increasing the volume of data for that sector, she is also responsible for expanding hotel data in the US. Prior to STR, she came from a hotel management company and has over 10 years in the hospitality and tourism industry. Lyse is based out of the Nashville, TN headquarters.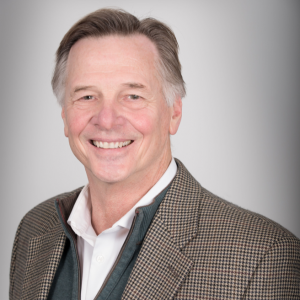 Tim Piper
With over 40 years of hospitality experience, Tim has worked as an Inn Consultant with Innkeepers and Buyers. Tim has served on the boards of VAWP (Vermont Association of Wedding Professionals) and VIBBA (Vermont Inn & Bed & Breakfast Association) where he is the current Association President. As a speaker, Tim has brought his experiences & knowledge to over two dozen Regional, National & State Association Innkeeping meetings.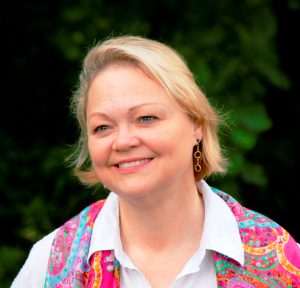 Julia Truitt Poynter, PhD
As an active business consultant and business owner, Poynter makes sure she keeps her finger on the pulse of current business trends and practices so she can share relevant, up-to-date information with her students. That means she can tell her students, "This is what's going on in the industry right now."
But her true love is teaching. "I love to see the light bulb go off over a student's head and hear, 'Dr. P., I get it!"' She values the intense one-on-one relationships she has with her students, and she can quickly enumerate where her graduates are now working. "You have to have your door open," she explains.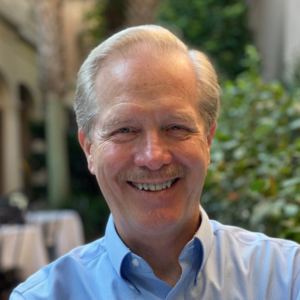 Peter Scherman
Peter Scherman, founding member of The B&B Team®, has been an inn consultant and broker since 1993. Serving clients across the country, Peter has helped countless current and aspiring innkeepers realize their dreams, maximize their potential, and avoid expensive pitfalls. He has spoken at countless state, regional, and national Innkeeping conferences on issues which are of importance to everyone in the Innkeeping community. His experience and common sense are essential tools in helping people reach their personal and financial goals in the Innkeeping industry.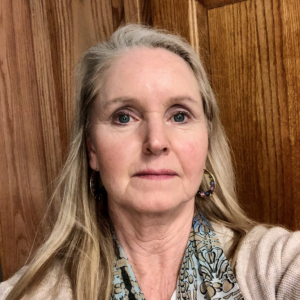 Debra Riegel
Hermann Hill Vineyard Inn & Spa and River Bluff Cottages
Debbie has been with Hermann Hill for 20 years. She has been instrumental in transforming the 5 room Bed and Breakfast to an 18 room upscale lodging destination, Unique Wedding Venue and Spa. On most days she is the voice you will hear on the phone taking both lodging and spa reservations, managing staff, and providing excellent guest service. She is responsible for $1.6 million in Lodging and $140 thousand in spa sales.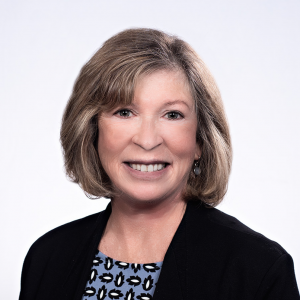 Megan Smith
Prior to joining Inn Partners as a consultant, Megan served as the Commissioner of Tourism and Marketing and as a State Representative for the state of Vermont. Megan and her husband Greg owned and operated The Vermont Inn for 13 years after a career with Hyatt Hotels. Megan currently lives in Ct where she has developed a DMO for the Connecticut Shoreline and the website exploreCTshoreline.com.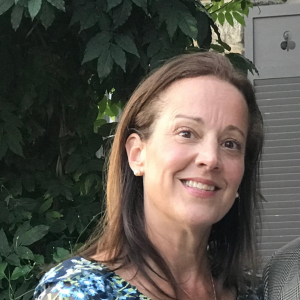 Amanda Stultz
Amanda Stultz started Sítrónu at her farm in Huntly, Virginia after a trip to Iceland where she was impressed with the eco-friendly approach the people strive for in everything from packaging to decor to design. She has incorporated this influence into her bath amenities' company by offering sustainable ingredients, eco-friendly packaging that is recyclable or reusable, and refillable dispensers that are easily paired with gallons for refill. Amanda, a former journalist, now speaks on the green movement, its impact on the hospitality industry, and small lodging properties can make small but affordable changes.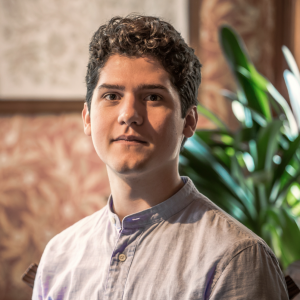 Eben Viens
Eben joined Inn Partners in 2014 after his graduation from the University of Vermont. His formative years were spent 'behind the scenes' in two historic New England country Inns. It was during this time he began to recognize the appeal of Innkeeping from a lifestyle and business perspective. Today, he brings a millennial perspective to his work consulting with aspiring and current Innkeepers nationwide.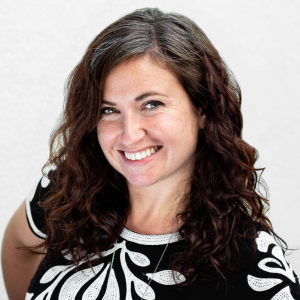 Jessica Vozel
Over the last six years, Jessica has worked with small accommodations providers on every continent except Antarctica (someday!) and in 2015 co-founded Guest Hook. Clients come to Jessica and Guest Hook to hone their brand identity, create mission statements, consult on content strategy, and write enticing copy about the experiences guests will have at their properties and destination.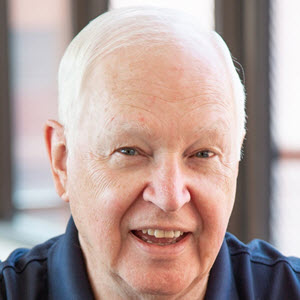 Dave Westfall
Dave Westfall is an internationally recognized Wedding Elopement Expert, Speaker, Coach and Author of BIG Weddings SUCK! He has helped over 1.1 million couples elope saving $25 billion on their weddings. Dave also has experience as an Internet Marketing Consultant and Website Developer. He is a former Innkeeper, CEO, COO, CFO, CAO, CIO, and CBDO with Fortune 50 and Inc. 100 experience. Dave holds an MBA-Management and a BS in Economics.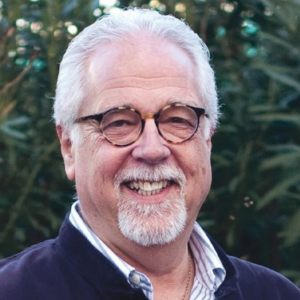 Rick Wolf
Rick Wolf, former Owner of Kennebunkport, Maine's Captain Fairfield Inn is an Owner / Partner with The B&B Team. The B&B Team founded in 1993, specializes in brokerage, consulting and working with buyers and sellers of B&B's and Inn's. His background in theater arts serves him well as he is a creative marketer, insightful consultant, and engaging speaker. Rick now offers his broad-based expertise to the Innkeeping industry nationwide.