Top 5 Reasons to Attend 2020 Summit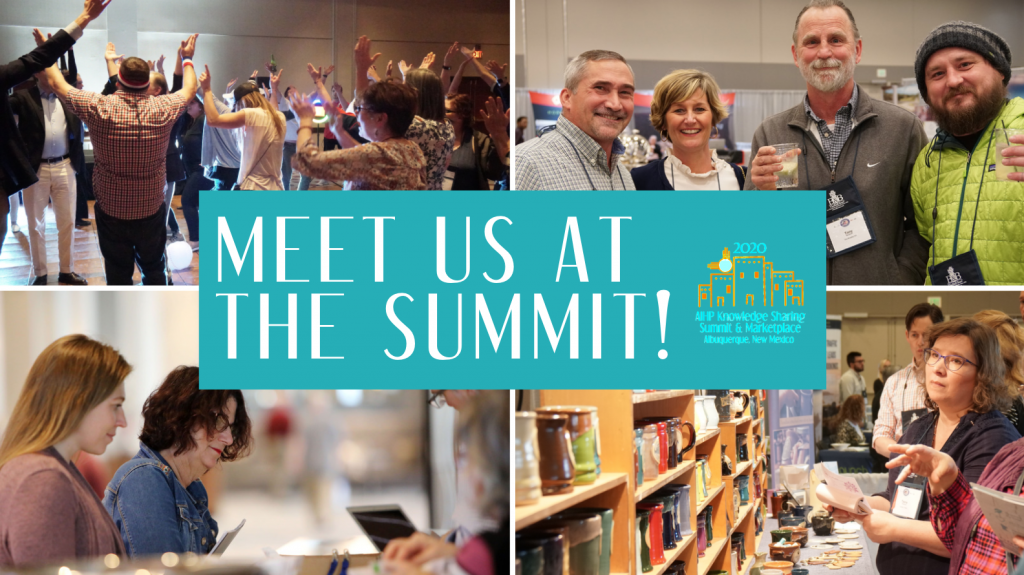 The 2020 AIHP Knowledge Sharing Summit & Marketplace is just around the corner in Albuquerque, New Mexico from February 23rd – 26th. We know how busy you are as a lodging professional, and for you to take a few days away from your property, it must be for good reason — we assure you, attending Summit is the best!

Read on to learn the top five reasons to join the rest of the independent hospitality community in America's "City of Enchantment" next month — we'll be sure to save you a seat!

1. Stay Up-to-Date on Industry Issues
Get your questions answered! From Google and OTAs to ADA compliance and environmental initiatives, our industry has run up against plenty of issues that can often be complicated to understand or impliment. To help you stay on top of your game in 2020, we've brought in the industry's most experienced and knowledgeable presenters to better explain and provide solutions to the industry's toughest concerns.

Related sessions include "ADA Compliance for Property," presented by Sam Lillard of Fisher & Phillips, LLP; "Minimizing Your Impact on the Environment," presented by Amanda Stultz of Sitronu; "Google 2020," presented by Lisa Kolb of Acorn Internet Services, Inc., "Have Your Way with the OTAs," presented by E. Scot Fuller of ThinkReservations; and "Implementing Your 2020 Direct Booking Strategy," presented by Janice Hurley of bnbfinder.
These are only a small handful of the many Educational Sessions we're proud to present. Click here to check out all of the 2020 Summit Sessions.
2. The Nation's Largest Industry Marketplace
Whether you're shopping for small lodging technologies, luxurious linens, financial solutions, professional consultants, property photographers, or all of the above – and then some, – we're sure you'll find all of your property needs and discover new products, services, and Allied Partners at the 2020 AIHP Marketplace.
Be sure you don't miss the Marketplace Opening Reception on Monday afternoon, another great opportunity to mix and mingle with exhibitors and attendees, and check out the informative Spotlight Sessions now on the Marketplace floor Monday and Tuesday — all in one place for your convenience!
Click here to review this year's Marketplace exhibitors.
3. Give Back in a Big Way!
Join us for a special community outreach opportunity on Sunday, February 23rd from 5 PM – 7PM, where we will be volunteering at Casa Esperanza in Albuquerque. Casa Esperanza provides a home away for those undergoing cancer treatments. We'll have teams doing a variety of tasks from outside clean-up, painting, and completing honey-do lists.
Plus, to "top it off," the event with conclude with an ice cream party for the house! This program is fully funded by donations from your BOD and AIHP members. The fee helps cover the cost of food and ice cream we will be purchasing with any extra monies being donated to the shelter. If you are unable to attend the event you still can help support this outreach by sharing a $20 donation.
Check out the photos from last year in Cincinnati, where the team shared their time preparing and serving dinner at the Queen City Kitchen.
4. Invest in Your Property — and Yourself
We make investments every day, with time, money, attention, the list goes on and on. When was the last time that you made a professional investment in treating yourself and your property to some fresh revitalization?
Break out of your comfort zone and meet us in the "City of Enchantment" to find inspiration from your fresh and new surroundings, learn new tactics and design tips to take back to your property, and launch into 2020 with greater focus and energy than ever before.
2020 Sessions like "Self-Care for the Hospitality Professional," presented by Ellen Grinsfelder of Innward Consulting, "Guestroom and Common Space Makeover Ideas from $50 – $1,500," presented by Megan McCrea, "The Hospitality Creator;" and "Revamp, Refresh, Renew: Smart Ideas for Winning Room Design," presented by Joanne Pearson of Fair Haven Photographs, will help boost your relaxation and inspire you to rethink your design strategies for the new decade.
5. Let's Meet!
Sometimes being a lodging professional can get lonely, and having online communities to share information, advice, or support is a great way to form professional relationships. We all know, however, that online communities can't hold a candle to networking and building friendships when we're all together in person. So, what are you waiting for?
The 2020 Summit provides a ton of opportunities for the independent hospitality community to get to know fellow lodging owners and meet face-to-face with our best experts and influencers. Get ready to meet new friends and old at the Monday Opening Session & Breakfast, while shopping on the Marketplace floor, and dancing the night away at the annual Tuesday Night Industry Party! (Psst — Don't forget to purchase your tickets at registration!)
---
We can't wait to see you and the rest of the independent lodging community this February in Albuquerque, recently ranked the #4 Best Small City by Resonance Consultancy. Be sure to check out the 2020 Plan Your Summit App, presented by Touch Stay, and the 2020 Plan Your Stay App, presented by Frictionless Guest App, to find out more about the 2020 Summit speakers, sessions, agenda, and recommendations on all of the best spots to visit while you're in Albuquerque!

1,417 Comments